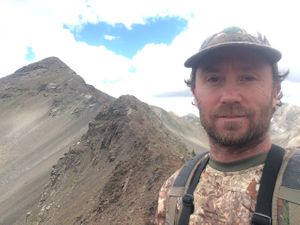 CLIENT TESTIMONIALS
"I retained Laggis Construction to be a member of our construction team for our home in Mt. Crested Butte, Colorado. Chris was wonderful to work with because he would always be on time for meetings, he would listen carefully, he would summarize expectations at the conclusion of meetings, and then he would execute the construction work in a superlative manner."
Chris' knowledge of architecture, sense of design, fit and finish, and eye for detail made our experience with him one of the very high points of the house project. We hope to work with him again in the future."
Douglas Wells, AIA
Wells + associates - Architects
"This project was the second time we hired Chris and LAC. Couldn't ask for much more from a company! Finished on time, finished within the estimate and left us with a beautifully remodeled kitchen, mudroom, laundry room and bathroom. From our initial meeting to the final day, Chris was willing to listen to ideas and implement them or offer alternative suggestions based on his vast experience as both a designer and a builder. As a result of his design ideas, our kitchen and bar area look much better than originally conceived. Oftentimes, architects see one thing, a designer sees another and a builder ends up battling between both. Chris is all three so he makes it all work, his communication with subcontractors is spot on and his crew is lights out.."
Kristi & Than Acuff
"Chris totally redesigned the exterior and decks of a set of 4 duplexes, of which we are one of the owners. He is very talented and the final result looked nothing like the original - which was very outdated from 30+ years ago. We are thrilled with the results and found Chris to be very talented, conscientious and professional, both as a designer and builder. In addition to the exterior remake, there was structural work as well in replacing/reframing windows & doors, electrical wiring, rockwork and roof line changes. We could not be happier with the quality of his work and used him in also doing some interior work for us as well - replacing flooring and kitchen counters. He was very reliable, trustworthy and we would definitely use him again in the future!"
Denise & Mark Scott
"We are the owners of a historic building here in Crested Butte, Colorado. We have hired Chris to not only rebuild this building in compliance to the historic preservation codes of the town but to do the design of the building as well. We have been very impressed with Chris's integrity and also with his timeliness in getting the work done. He has creative ideas and has a way of communicating these ideas. His work is clear and concise. We felt these qualities to be very necessary due to the fact that we needed to obtain a permit from the local Board of Zoning and Architectural Review (BOZAR). The process is a lengthy one with multiple meetings with the Design and Review Committee. Chris was able to communicate with clarity exactly how the project was going to be preformed bringing trust that the character of this historic building would remain. These steps would have been quite over-whelming for us alone. We can not say how solid it feels to have him represent us and our project."
Andi & Chris Goodnough
"Our family purchased a 25 year old condo with a great view but everything horribly outdated. Chris did a complete interior gut job with new kitchen, baths, floors, electrical, plumbing, appliances, paint and trim. Awesome quality, on time, on budget. He delivers what he promises when he promises. His design skill and his craftsmanship are superior. This was the second time we have hired Laggis Design and Construction and we would definitely hire him again! "
Debi & Michael Means